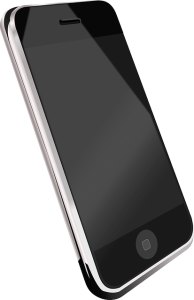 The Mobile First Index
There are now more mobile searches than desktop searches and yet Google has traditionally ranked websites using only the desktop version of any website. The Mobile First Index seeks to change that. The Mobile First Index means that the default version of your website will no longer be the desktop version, but the mobile version of your website. Google will in future, use your mobile website to rank your website and not your desktop version. The mobile version of your website will include Responsive Web Designs, Dedicated Mobile Websites and Mobile Apps. In the event that you do not have a mobile version of your website, Google will deploy a mobile Googlebot to crawl the desktop version of your website.
Mobile Devices have changed the way People Search
The increasing use of smartphones has changed user's behaviour. Google recently introduced the idea of micro-moments to cater for some of these changes in behaviour. People tend to search the internet in a different way when using a smartphone :

Searches are not planned but spur of the moment.
Searches tend to be brief, real time and intent driven.
Searches are used to fill voids or lulls in time.
Searches compliment simultaneous activities
-waiting in a queue
-travelling
-shopping
To conclude, people tend not to surf the internet when using a smartphone, but to look for answers to specific questions. This change of usage will affect the end user experience (UX) which will in turn have an impact on the design of mobile websites. Managed web services offer a range of mobile web solutions from 'Responsive Web Design' to 'Dedicated Mobile Websites'.
We can help you decide which solution is best for your business.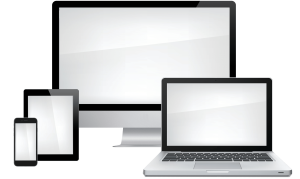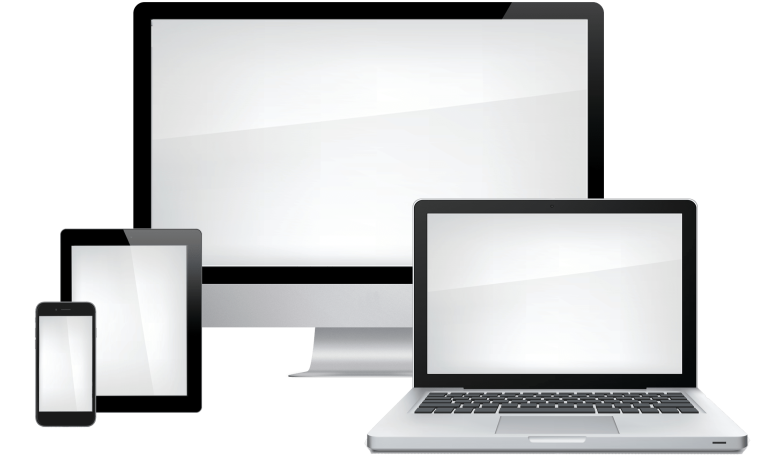 Mobile Friendly Web Design
Responsive web design is an approach to web design aimed providing the optimal viewing experience, that means easy reading and navigation with a minimum of resizing, panning, and scrolling across a wide range of devices. Our websites are easy to use on every device from a smartphone or computer to a wide Screen TV. With the introduction by Google of the "Mobile First Index", whereby the mobile version of your website becomes the version that Google uses to rank your site, it is essential that your website is responsive. Only responsive websites are considered to be 'mobile friendly". So remember if you are looking for a mobile friendly web design in Thanet & East Kent, give us a call.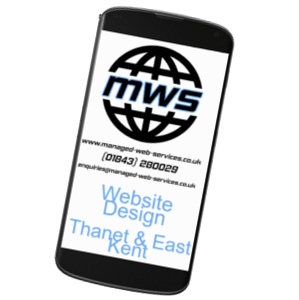 There are obvious differences between a computer and a mobile device. When using a mobile device, some websites may be slow to load or difficult to navigate. Not only is a computer screen larger, it generally has a different input method, a mouse and keyboard rather than touch screen. The mobile device has nowhere near the processing capacity of the average computer. Given that modern website design is all about optimising your user's experience, sometimes it makes sense to use a dedicated mobile website.
The Best of both Worlds
We offer a mobile website solution that combines the best of both worlds. All the advantages of both a desktop website and a mobile website with none of the disadvantages:
One website address for both your desktop and mobile website.
A dedicated mobile website that is fast and easy to navigate.
Keep Your Desktop Website as it is, no need to change it to accommodate mobile visitors
You can exclude pages from your mobile website that might slow the site up eg photo galleries etc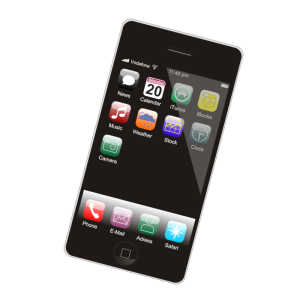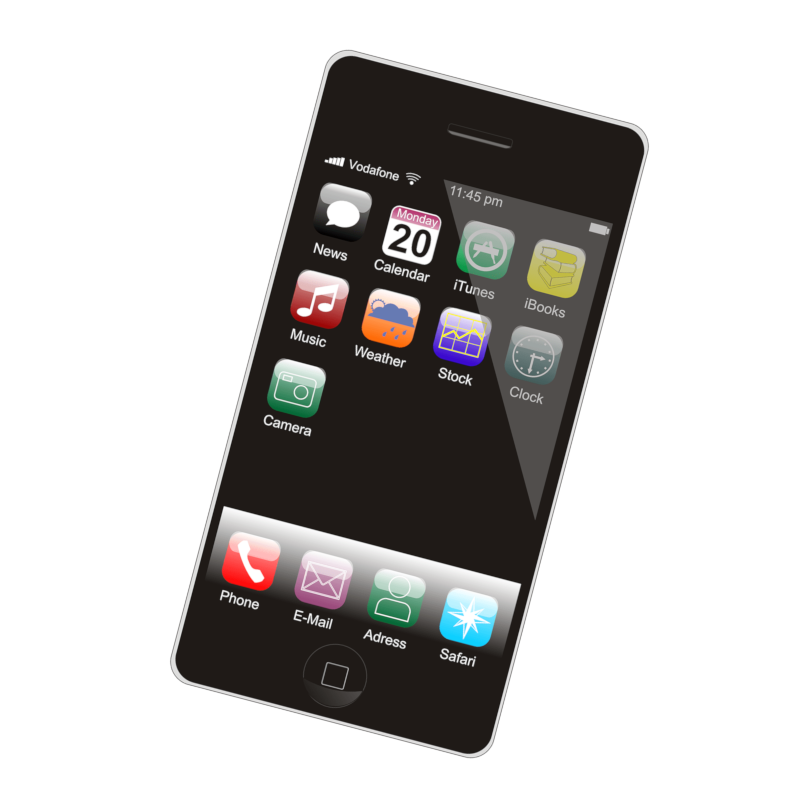 A Mobile app is software specifically developed for a mobile device. Mobile Apps are designed to work with specific operating systems such as Google Android or Apple iOS. Users can download the app from a specific OS store, like Google Play or the Apple Store and install it on the mobile device. Mobile Apps are flexible and not only provide all the features of a desktop website, but also mobile-specific features such as use of camera, click-to-call buttons, GPS data or NFC, contacts or galleries etc.
The Best Mobile UX



Mobile Apps provide the best user experience (UX ) available on a mobile device as they are designed for a particular device's operating system.
Once downloaded the App can operate without an internet connection.
Mobile Apps are much faster than a mobile website or responsive websites on a smartphone.
Apps are highly visible, Once installed on a mobile device, the unique icon is always present on the screen, in apps menu.